As a mom, I'm constantly telling my children to 'brush their teeth.' It's not something they're too thrilled with but I know it is SO important to establish healthy habits like daily brushing and flossing so they continue to do it naturally as adults.
Here's what I didn't know, I had no idea people with diabetes are 2x's more likely to develop gum disease. My sister is pregnant and dealing with diabetes. She takes great care of her teeth but neither one of us had any idea that because of diabetes she could be more susceptible to gum disease which could also lead to gum recession and exposed tooth roots! WOW!
Colgate reduces 90% of plaque germs that cause gingivitis. The next time you're at Walmart, be sure to keep an eye out for the Colgate diabetes & gingivitis display. You can pick up helpful information and grab a great coupon on the back!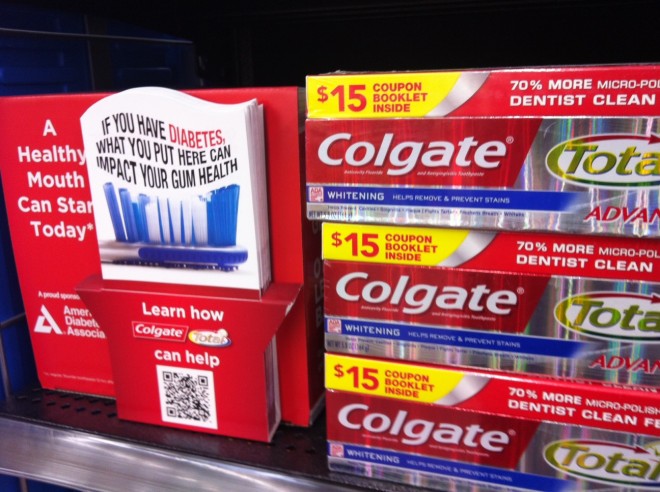 I decided to celebrate the new baby and make a care basket full of Colgate products to encourage good oral care and of course, pass along some gifts for the baby.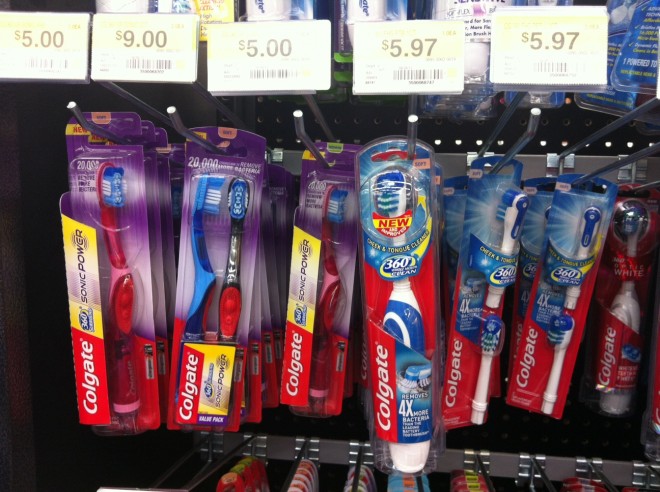 After picking up the toothpaste, I also made sure to add in a few toothbrushes as well.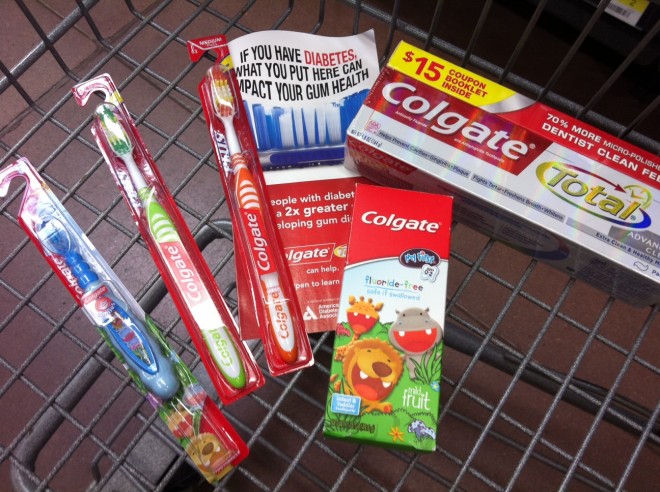 I picked up some products for my sister, but I also made sure to get Colgate toothpaste for kids and a super cute toothbrush for my nephew. Again, it is so important to start healthy habits early!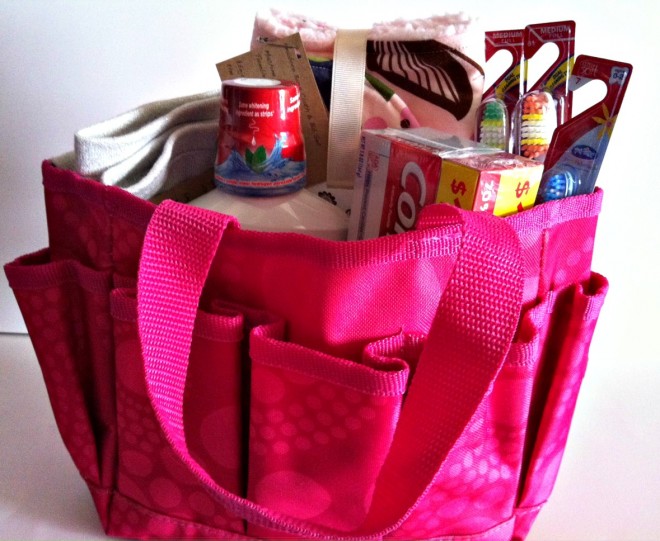 How cute is this? I dressed up the oral care products by putting them in this pink organizational bag! My sister is having a little girl, so I also added a pair of baby legs and a bib & burp rag. Cute stuff for the baby and much needed products for mom, can't beat that!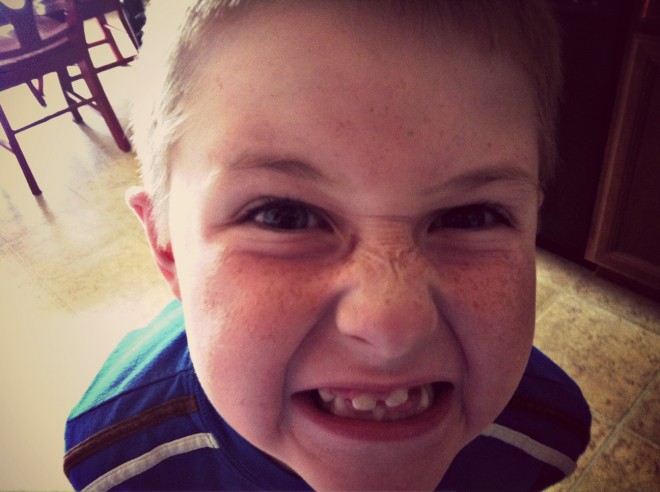 I asked my son to show off his pearly whites and this is the smile he gave me. Nice, eh? There's not many teeth in that little mouth at the moment but the ones that are there are healthy thanks to Colgate!
Here are some great tips for good oral care from Colgate:
1. Brush at least 2x's per day with Colgate Total Toothpaste.
2. Floss regularly to remove plaque under the gumline and between teeth.
3. Have a dental checkup at least every six months or as often as indicated by your dental professional.
4. Tell your dentist or hygienist that you have diabetes or any other medical condition.
5. If you experience tooth sensitivity, try Colgate Sensitive Pro-Relief toothpaste which is faster to the nerve for lasting relief.
Again, I think it is so important to start kids brushing early. And if you have diabetes, be sure to take good care of your teeth. For more information, visit Colgate.com and be sure to follow Colgate on Twitter (using the hashtag #ColgateTotal4Health) and like Colgate on Facebook.
Click here for specific information on oral care and diabetes. You can also visit my Google+ story for more awesome details!
Disclosure: I am a member of the Collective Bias™ Social Fabric® Community.  This shop has been compensated as part of a social shopper insights study for Collective Bias™ and Colgate. #CBias #SocialFabric.