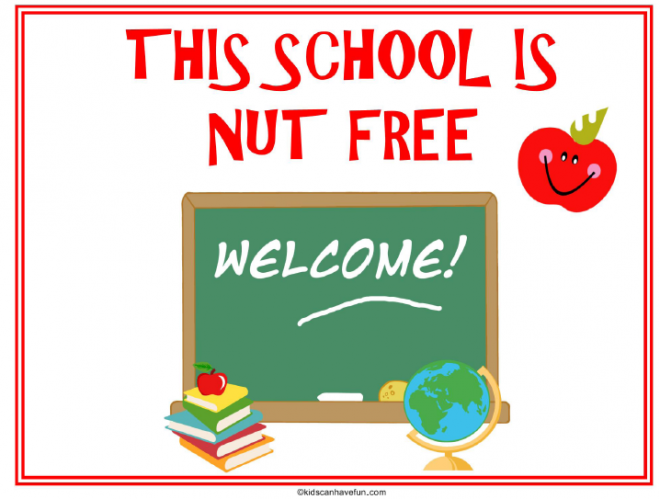 Gearing up for back to school means labels. Yep, that's right, labels. It is SO important that your child's backpack, lunchbox and sometimes even clothing be labeled with a food allergy warning. Also, if you are a teacher, putting up an allergy warning  or a 'Nut Free Zone' sign can really help remind other parents and children.
Remember, education is key to safety. Making sure everyone is aware of the potential danger will help keep your little one safe this school year. In saying that, visit KidsCanHaveFun.com for amazing FREE allergy awareness printables. You can print these off at home and have them laminated! They're perfect to attach to your child's back to school gear. I would recommend printing a few of them off and having them laminated for your teacher. Again, this keeps everyone on the same page.
Today, I'll be meeting with my son's teacher and I have my folder prepared and ready to go. Our allergy awareness folder contains a list of his known allergens, what an allergic reaction looks like (tailored to my son), what to do in case of an allergic reaction, safe treats and snacks, emergency contact information and now, it will include a sign for the classroom.
Be prepared & be safe this school year!