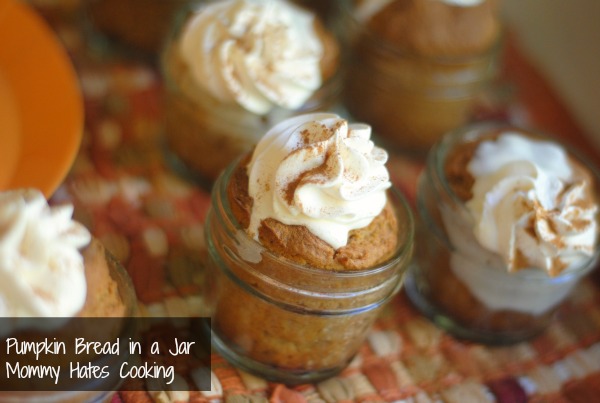 Pumpkin bread in a jar. Period. That's really all that needs to be said.
Should you choose to make this, be warned, friends you haven't seen in 10 years will show up just to try it. Your momma will be jealous and it just might make your husband forget about your recent shopping spree. Yep, it's just THAT good.
To make it allergy friendly, simply replace the eggs with applesauce (1/4 cup per egg). You can also use dairy free whip topping or if your allergies permit, I did notice that the Pillsbury Cream Cheese icing only contained soy.
MommyHatesCooking.com by the way, is my sister and almost all of her recipes are gluten free and easily transferable to be allergy free.
I'll be posting more great recipes next week as I get back into the swing of things but seriously, make this and impress all yo' friends!