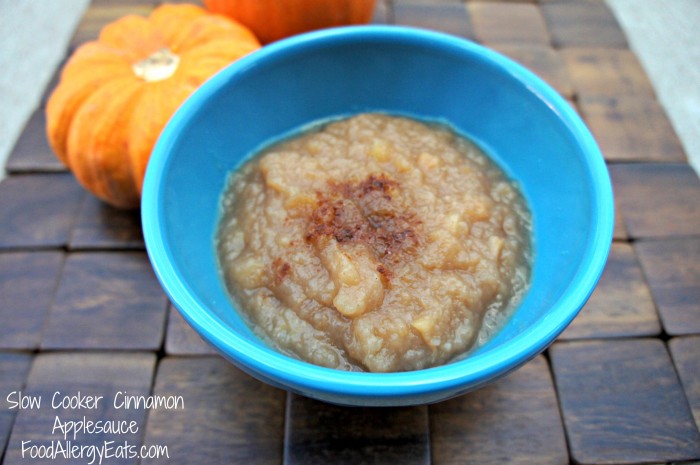 A few weeks ago, I shared my Homemade Slow Cooker Pear Sauce. This morning I thought I would give applesauce a try. It turned out amazing and it gave my house a beautiful fall-like smell.
Applesauce is hands down my favorite egg replacer. I use it in cakes, breads, doughnuts, etc all the time and it works great. If you're using it as an egg replacer, I would recommend using unsweetened applesauce (no sugar & no cinnamon) so you do not throw off the other ingredients in the recipe. Basically, you would just be using apples and water. Simply substitute 1/4 cup of applesauce for 1 egg.
The recipe below is not intended to be a replacer for anything, it's more like a stand alone dessert or treat. I do think if you are making a pumpkin bread or some kind of spice cake, you could easily substitute the eggs with this  cinnamon applesauce and it would taste great. It's more of a personal preference than anything else.
Enjoy!
[amd-zlrecipe-recipe:43]