Vaughan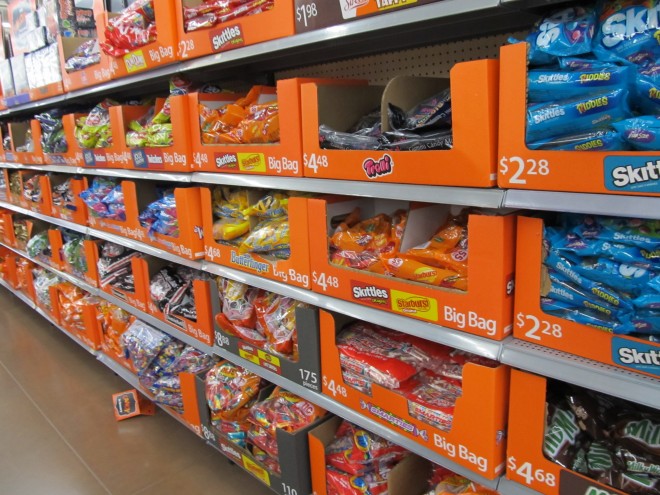 Halloween is that time of year that every parent of a child with food allergies gets the shutters. As far as treats go, we always give out Smarties and individual packages of Oreo cookies. Those are our safe snacks and who doesn't love Oreos?
Once we finally figured out what we could hand out, we then had to figure out how to survive. My son actually has two treat bags. He goes door to door collecting candy like everyone else then we pull the switcheroo when he gets home and hand him his 'safe' bag full of candy he can actually eat…plus a few little toys too.
This method has always worked out well for us, especially me, since I get to eat all the goodies from the unsafe bag.
What are your tricks for surviving Halloween and making it fun with out the fear of allergic reactions?