Cool whether means it's time to break out the Slow Cooker or even the Ninja Foodi if you happen to have one! This Slow Cooker Sweet Potato Chili will soon be a family favorite!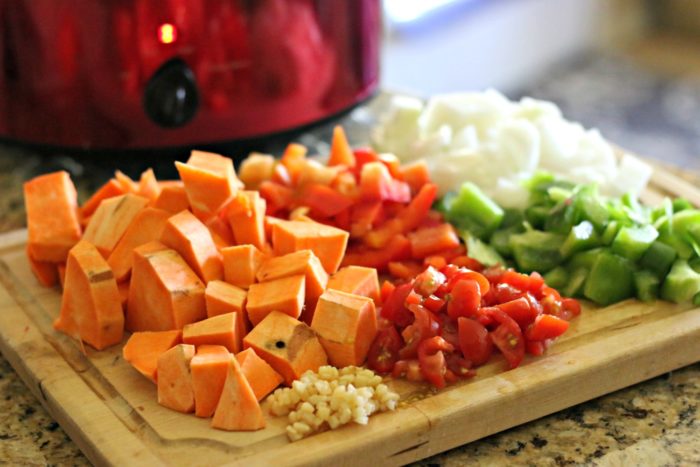 Just in time to usher in Fall! If you are allergic to tomatoes, skip this recipe (I am sorry!), if you're good with them then this is a great recipe for that cooler weather.
I add a lot of veggies to our chili, if it were just me, I'd add twice as many as this but to please a whole house, I think this is the perfect amount. Also, you can also adjust how much seasoning you want to add or if you want to add peppers, I absolutely do not like spicy foods so I omit the jalapeño all together.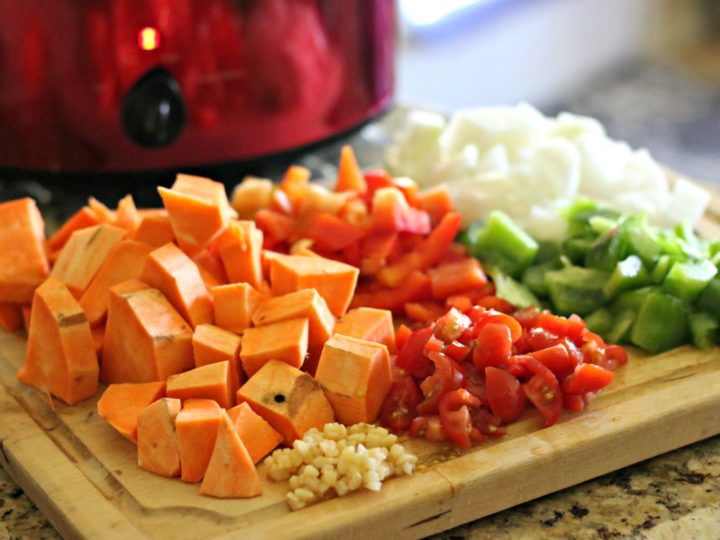 Allergy Friendly Slow Cooker Sweet Potato Chili
Just in time for cooler weather, this Sweet Potato Chili is soon to be a family favorite!
Ingredients
1 diced white onion
1 diced sweet potato
1 diced red pepper
1 diced green pepper
2 diced roma tomatoes (you can sub with the canned version if you'd like)
1 jalapeno pepper (optional)
3 cloves minced garlic
2 pounds ground beef (or ground turkey)
2 tsp chili powder (or less if you'd like)
1 tsp dried oregano
1 TBS ground cumin
1 15 ounce can tomato sauce (confession: I forgot this and added pasta sauce at the last minute, it worked great)
Notes
1. Chop up all of your veggies and add to the slow cooker, cover with ground beef or turkey.
2. Add in your seasonings and tomato sauce.
3. Mix the ingredients up a bit and set to high for 4 hours.
Of course, the biggest benefit, aside from the yummy taste is the smell. Your whole house will smell amazing!