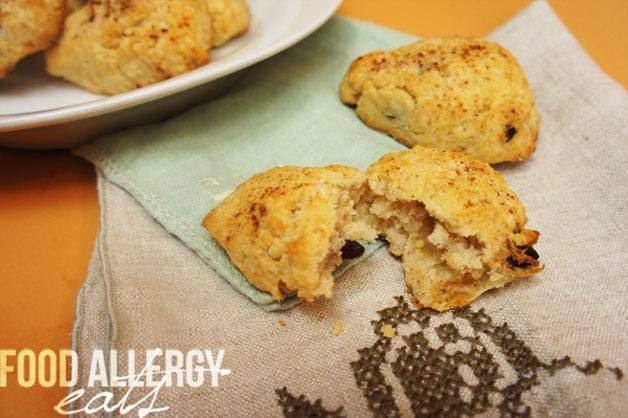 Since eating gluten free, I have been craving all those pastry and bakery items that are full of flour!  I knew when I saw this Gluten Free Scones recipe that I had to try it!
Not only did I want to try it, but I also wanted to adapt it to be dairy and egg free as well!  It turned out fabulous!  I was thoroughly impressed.  I think it taste great served with apple butter.
Let's get on to this tasty recipe!
I hope you enjoy these tasty scones!
Be sure and check out more on recipes in our Recipe Index.
As always be sure to check all ingredients and eat what is safe for you and your family!