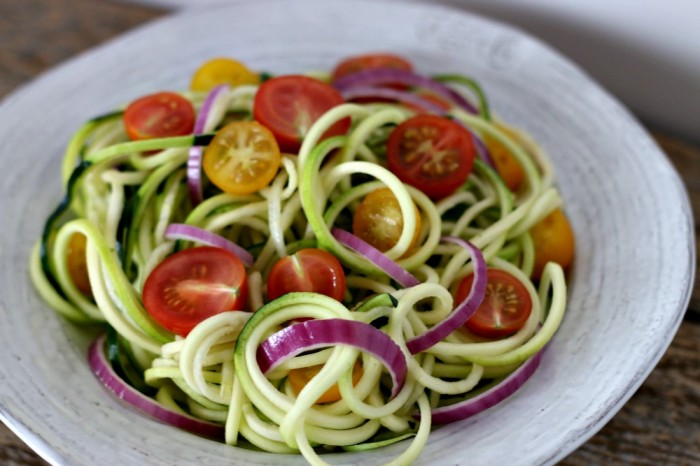 I firmly believe eating healthy should taste good. I think many times people struggle with it simply because they haven't found the right recipes. Thankfully, since the invention of the internet, amazing, healthy recipes are at our fingertips.  Those recipes even include twists and turns on old favorites such as pasta!
I'm a HUGE fan of zucchini noodles or zoodles as they are sometimes called. They are super easy and unbelievably interchangeable with your favorite pasta dish. Recently, I decided to try out a new recipe. This is so quick, you'll have a great dinner in literally minutes. Plus, it refrigerates well so you can take it for lunch the next day too!
Quick & Easy Zucchini Squash Pasta
2-3 Zucchini
1 Minced Garlic Clove
1 tbsp Olive Oil
A Variety of Tomatoes
Sliced Yellow Squash
Onions (I substitute with leeks)
Directions: Using a spiralizer, make zucchini noodles and slice the tomatoes. Heat the oil in a skillet along with the minced garlic and onion or leeks. Once cooked (translucent), add in your noodles.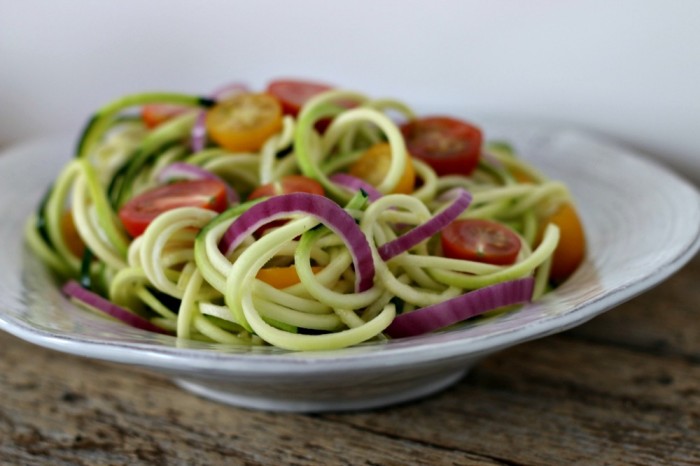 Since this is not pasta, you do not have let them cook for a long period of time. We are mainly trying to heat them up. Make sure the pasta is evenly coated with the oil, garlic and onion mixture and after about 2-3 minutes, the pasta is done!
Now, transfer to a dish and add in your sliced tomatoes and sliced yellow squash if desired. Done! It's that simple and healthy!