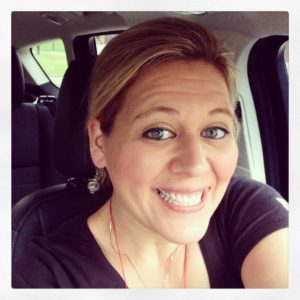 This is a FYI about my former gig to my readers…
Dear Readers,
It breaks my heart to let you know that as of Monday, September 16, 2013 my contract with MSQ Holdings, LLC was terminated by Daniel F. Maras.
As of that date, I have not been responsible for or had access to MoneySavingQueen.com content or its social media platforms.
I began as Tulsa's Coupon Queen in 2008 and then became 918 Coupon Queen only to later become what you know today as Money Saving Queen. I've spent many years working hard every single day writing content, doing daily news segments, radio shows, writing ebooks and a book plus, teaching thousands of people in workshops how to save money. I've worked harder at this than anything else in my life.
I discovered this money saving method in my living room, just trying to feed my family. It grew into a method that has helped thousands of people save money around the country. There is no end to that. What was taught lives on through those of you who are reaching out to people in need around you, teaching this money saving method and continuing to impact the lives of others.
While I may have begun my journey alone, I did not build this alone. I have had numerous amazing volunteers who have worked hard right along side of me for many years. I love each of them dearly. I have also had amazing staff members over the years who have given everything to help people save money. I have met people along the way who have taught me things about life, business and even compassion that I will keep with me for the rest of my life. I am more grateful for these people and experiences than words could possibly express.
To the readers, my heart has always been with you. I have done my absolute best to find the deals and coupons that would help you the most. I wrote content and articles that I believed would help you right where you are just as they once helped me. While I'll admit I had days that were hard and days when I wondered why I was doing this, the very next day I would pick myself up off the ground and move forward determined to work hard on something that I have always believed helped people.
I know to many people this was just another business. But, it was not a business to me. This was a dream that began in my living room floor and a dream that disappeared with one single phone call.
I want you to know that I love and appreciate all of you and appreciate your support as I move through this transition. God is bringing forth a new dream for my life and I cannot wait to see what the future holds.
Sarah Roe