Springtime weather means it's time to hit the grill and these allergy friendly grilled chicken kabobs are sure to be a hit with the entire family!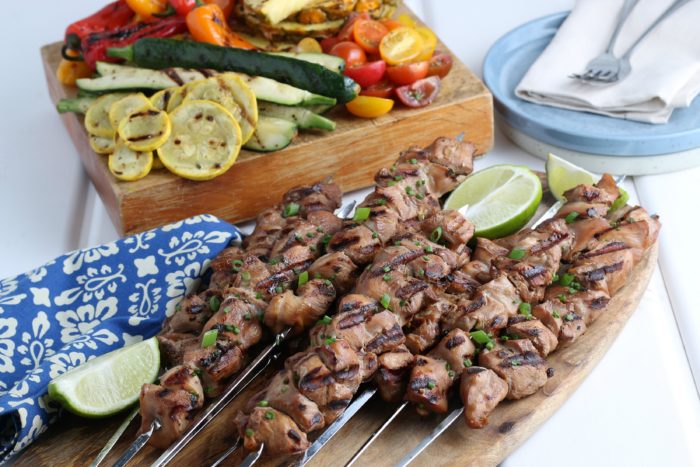 Well, we're all at home right now and rather than staying indoors and cooking all day long, our family is breaking out the grill. When the weather is good, it's nice to get outside and enjoy the outdoors for just a minute. These allergy friendly grilled chicken kabobs are a family favorite and they're super easy and customizable.
If you'd like, you can shake up the spices a bit and make a Mexican kabob or even an Italian kabob. Anyway you like it, you can do it! Such a fun Spring food! This particular recipe calls for soy sauce and I know many of you are allergic to soy. You can actually substitute with coconut aminos or make your own soy-free soy sauce with this recipe.
Be sure to throw in your favorite veggies too, this time of year is perfect for squash and corn, welcome the Spring and soon-to-be Summer weather with yummy veggies.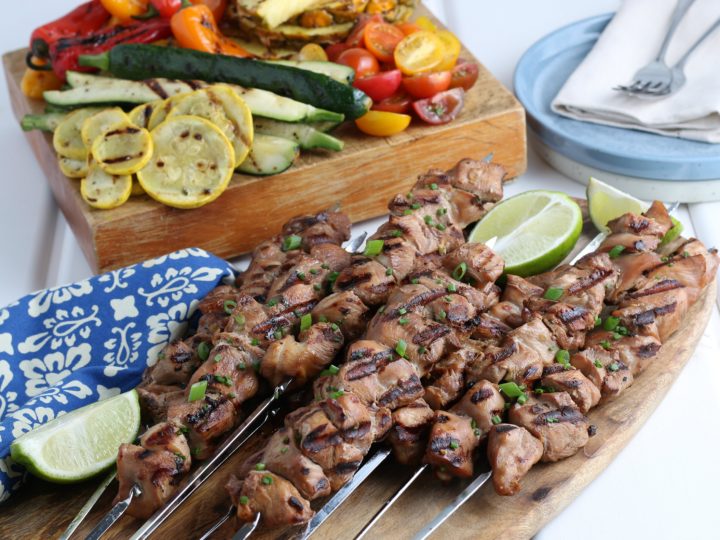 Allergy Friendly Grilled Chicken Kabobs
Ingredients
1 pound boneless skinless chicken breast or thighs
½ cup soy sauce (Can substitute with Coconut Aminos)
¼ cup green onions, chopped thinly
¼ cup lime juice, fresh or bottled
2 tablespoons brown sugar
1 teaspoon ground ginger
¼ teaspoon crushed red pepper flakes
1 large garlic clove, minced
Instructions
1. Combine all ingredients in a bowl and whisk until well combined
2. Add chicken to marinade
3. Cover with plastic wrap and chill for 8 hours
4. Heat grill
5. Place chicken on the grill and cook over medium coals 4-6 minutes or until browned
6. Turn chicken and continue grilling for 4-6 minutes
7. Remove from grill when browned and serve immediately