This allergy friendly creamsicle poke cake is a dream come true! Creamsicle is a great flavor that takes me right back to my childhood-YUM!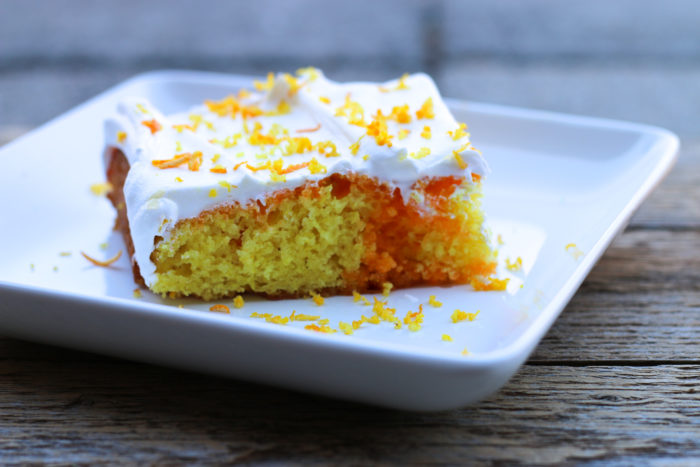 Creamsicle
Do you remember the push-up popsicles of the 80s and 90s? I can think about them and taste them. Creamsicle is hands down one of my favorite flavors. That being said, I thought I completely lost that when I discovered I had Celiac disease. Further, I thought my son would never be able to taste it with his food allergies as well.
Boy, was I wrong!
This cake is gluten free, dairy free, egg free and nut free and it is DELICIOUS.
How To Make the Cake
To make the cake, I use Better Batter Cake Mix. Hands down, this is my favorite allergy friendly cake mix. It is versatile and it does not come out tasting like your front yard! You won't regret picking up this cake mix.
To bake the cake allergy free, simply substitute the eggs with applesauce. Use about 1/3 cup applesauce per egg and you'll be good to go.
Once the cake is baked, poke holes in the cake with an ice pick or anything you might have in your kitchen.
Once the holes are poked, pour in the orange Jello. For the Jello, be sure to only mix it with hot water (the first part of the Jello recipe). Want more concentrated flavor? Use less water. Pour the mixture into the holes then, place the cake into the fridge for at least 30 minutes to cool (the longer the better).
If you're thinking right now if you can use other flavors of Jello, yes, you certainly can! I have made this cake with every flavor they make, it just so happens orange is my favorite.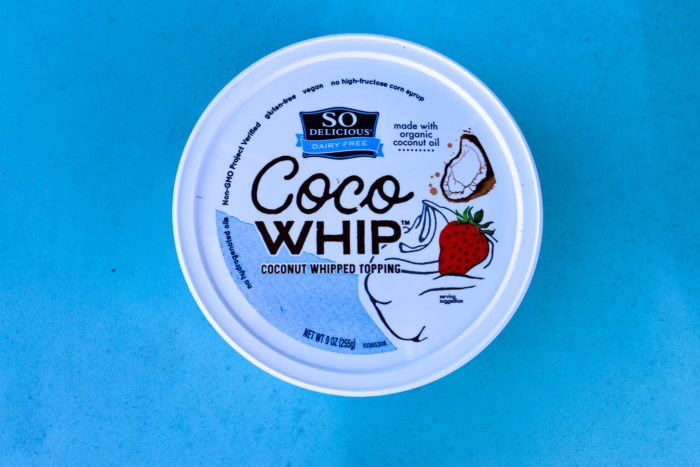 For the topping, I use SO Delicious Coco-Whip. Now, this only works if coconut is not a problem. Of course, if you can have it, traditional Cool Whip works best.
It's easy to spread and top with a little orange zest for some extra fun.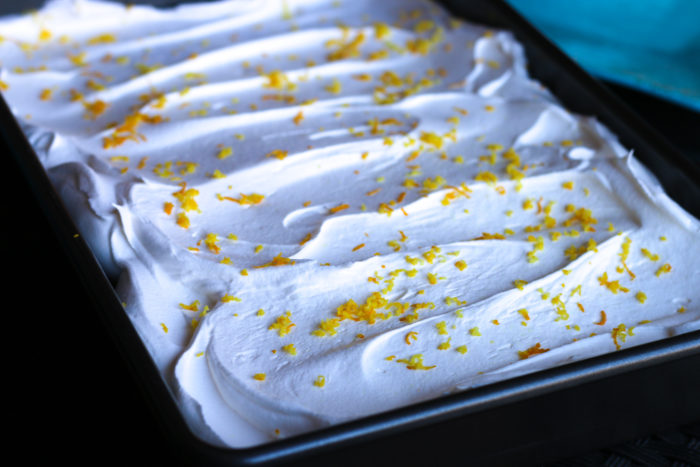 This is THE best party cake, it also makes a great birthday cake because the flavor can be changed to anything your heart desires.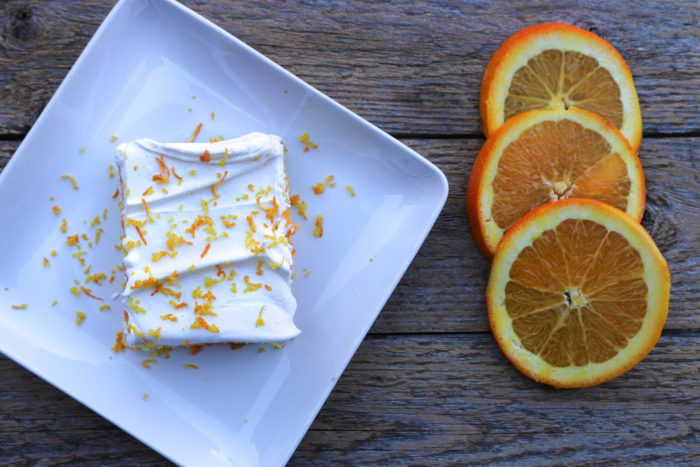 Scroll down for the full (and incredibly easy) recipe.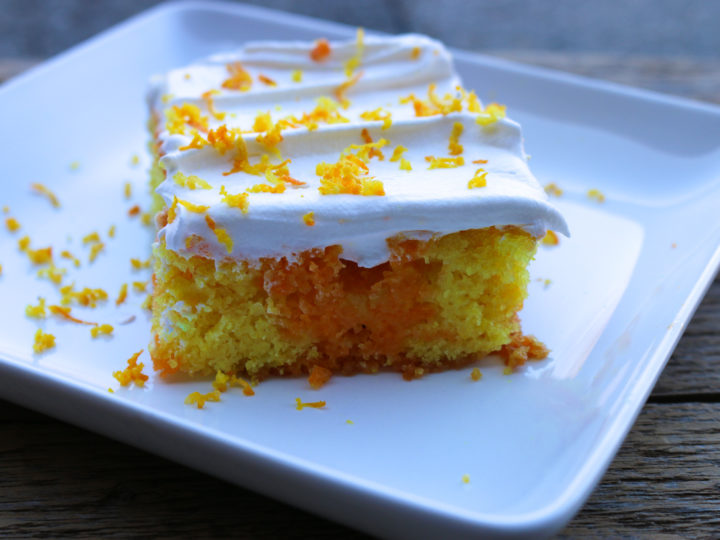 Allergy Friendly Creamsicle Poke Cake
Your family will love this allergy friendly creamsicle poke cake, it is sure to be a hit!
Ingredients
Better Batter Yellow Cake Mix (Water, Oil and Applesauce)
Orange Jello (or any flavor you prefer)
Coco Whip Topping
Orange (for garnish)
Instructions
Bake the cake according to the instructions using 1/3 cup of applesauce as a substitue for each egg.
Once baked, poke holes in the cake using an ice pick or other kitchen utensil.
Mix the Jello in a seperate cup using only hot water. If you would like more flavor, use less water.
Once mixed, pour the Jello over the cake trying to fill the holes.
Cool the cake in the refrigerator for at least 30 minutes.
Top with Coco-Whip (or Cool Whip if you can have it) and a little orange zest for garnish.