Hold. The. Phone. I NEVER thought we would be able to have homemade cinnamon rolls but this recipe proved me wrong. These allergy free cinnamon rolls are what dreams are made of!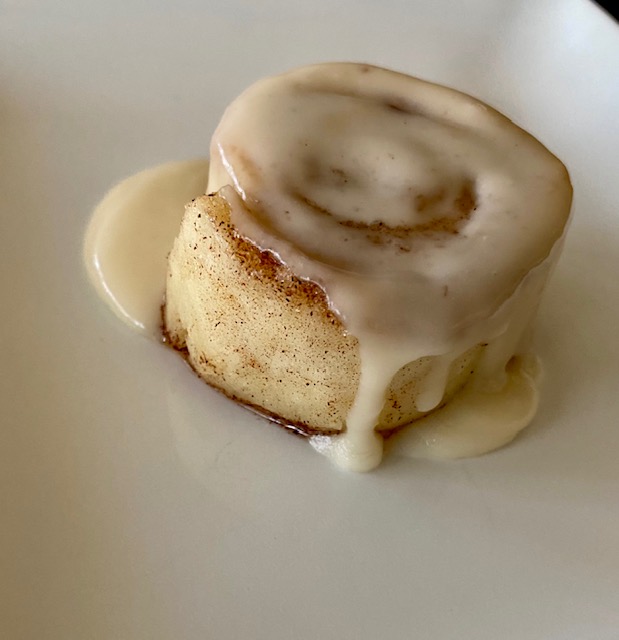 I had this idea to try out homemade cinnamon rolls but I'll tell you, I did not think these would work out. These are homemade gluten free, egg free, dairy free cinnamon rolls and they will knock your quarantined socks off.
I started searching for a recipe and I stumbled upon this recipe for Gluten Free Cinnamon Rolls from Iowa Girl Eats.
Her instructions are vital to a good cinnamon roll and get ready, it takes a little time. I'm going to give you the substitutions here that I used but, please see her post for all the directions. It's a pretty big deal that you follows the directions if you want them to turn out well. And, again, these are CRAZY good and worth all the time spent.
In my version, I used Better Batter All Purpose Flour which is gluten free and dairy free but you can use whatever brand you prefer. For the butter, I used Earth Balance dairy free butter and for the milk, I used Rice Milk.
This recipe does call for eggs, which I substituted with Egg Replacer and it worked perfectly. I would recommend using Egg Replacer rather than applesauce in this recipe.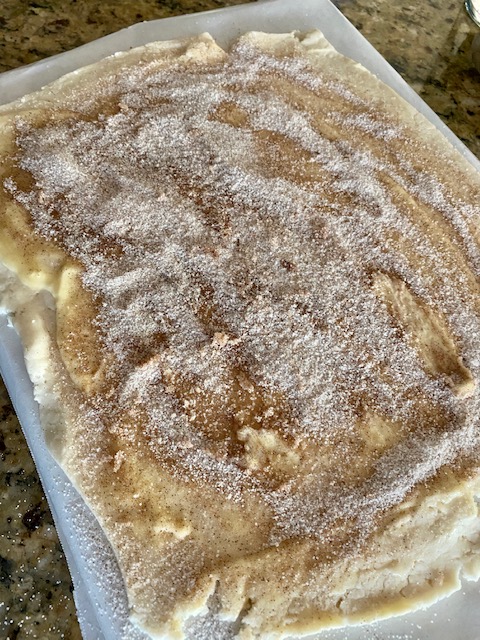 The dough also rolled out well which surprised me, I didn't do it perfectly but it worked. In the end it doesn't matter as long as you can roll it up and cover it in cinnamon sugar.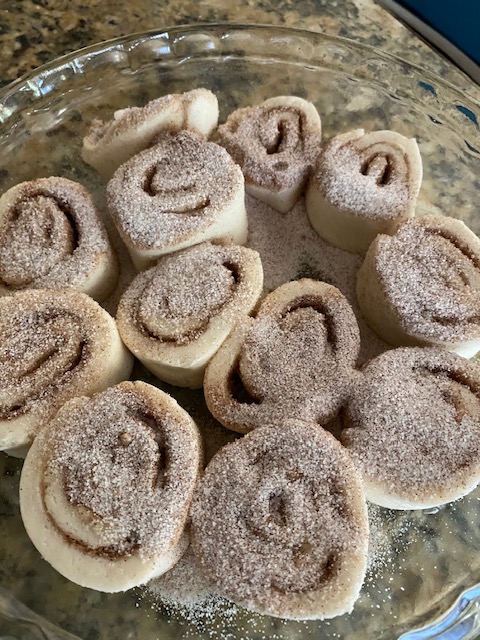 I covered the dough in cinnamon sugar but also reserved some to cover the top. This will melt beautifully in the oven, you could almost eat it just like that without the icing but nobody's that crazy.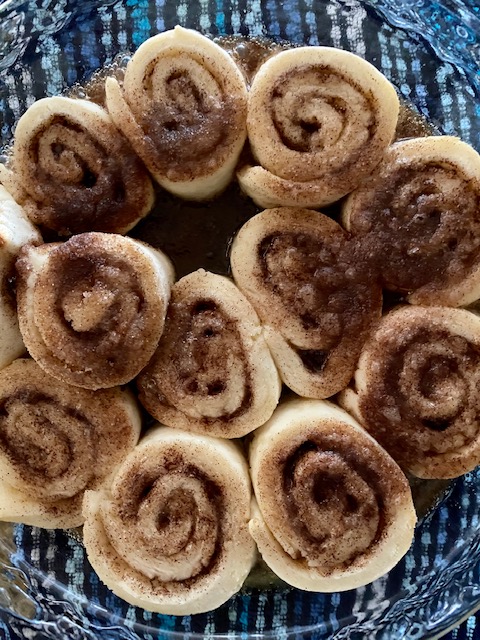 Oh. My. Word. Cinnamon sugar, where have you been? I'm telling you this recipe is unreal and I was floored it came out perfectly. I let them cool for about 15 minutes then applied the homemade icing. Then, I cried. They are THAT good.
Where's the recipe? Visit Iowa Girl Eats for the full details and recipe.
Substitution List
Better Batter All Purpose Flour
Rice Milk
Everything else is generally allergy safe but please remember to check labels and adjust for your own personal allergies.
I'm telling you, these blew us away. They're amazing and her recipe covers every single detail. Try them out and let me know what you think!