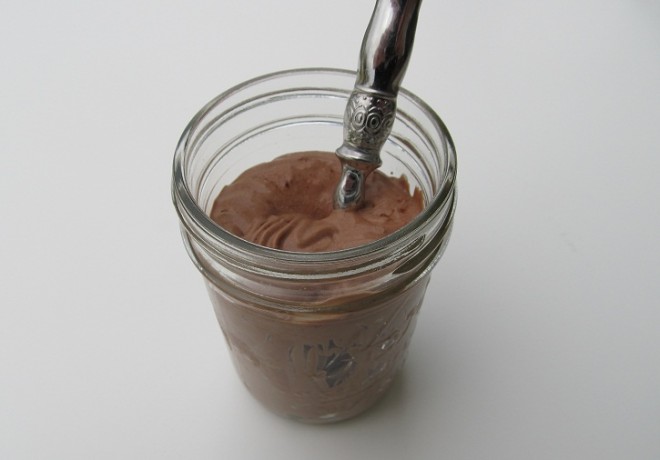 I have struggled with making a decent tasting chocolate mousse or pudding for my son. This is mostly because I use rice milk which is extremely thin and watery. Recently, thanks to Pinterest, I discovered coconut milk. Amazing.
It only took a few minutes and I whipped up the best Chocolate Mousse on the planet.  I found the recipe over on Chocolate Covered Katie titled Chocolate Frosting Shots!
Before making this a few suggestions, first I highly suggest using the Thai Kitchen brand, plus you want it to be full fat!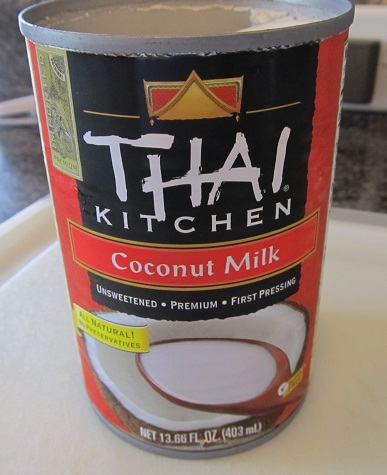 He liked it. That's a plus. I loved it…so I finished his. You'll notice for him I put it in a 'regular' pudding cup which was rinsed completely. My son likes having his allergy friendly foods in the same containers as his brother's food (his brother has no food allergies). I think it just makes him feel good which is fine by me.
While this does have a serious YUM factor, it also has some serious fat grams. That's actually a great thing for my son but not so much for me so watch out for that!
Enjoy!