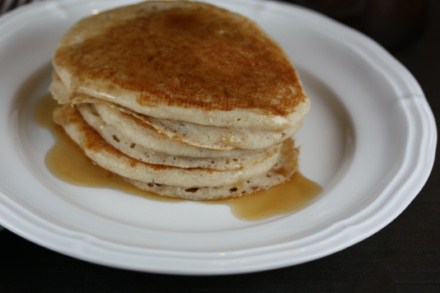 My son LOVES waffles and pancakes. Seriously. They are a staple in our house so I make them a few times a week.
I noticed Lynn over at Lynn's Kitchen Adventures posted about how to make your own Mrs. Butterworth's Syrup. I like this because I can control what goes in it which is obviously pretty important.
Check out the recipe using the link above and instead of regular butter, you can substitute with Earth Balance dairy free butter or even the soy free butter, both work well!
There you have it. Syrup without the allergens. LOVE IT!