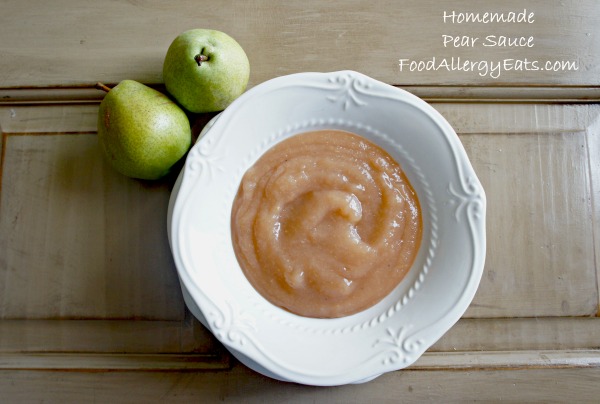 My son is an applesauce addict. He dips everything in it! Recently, a friend of mine gave me a ton of pears and suggested that I make him homemade pear sauce. I thought that sounded like a great idea and my son helped me make it which means it's even better!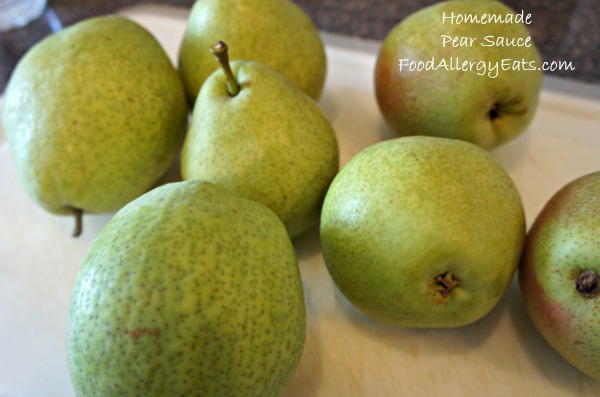 This is SO easy to make. First, wash, peel and chop your pears and add them to the slow cooker.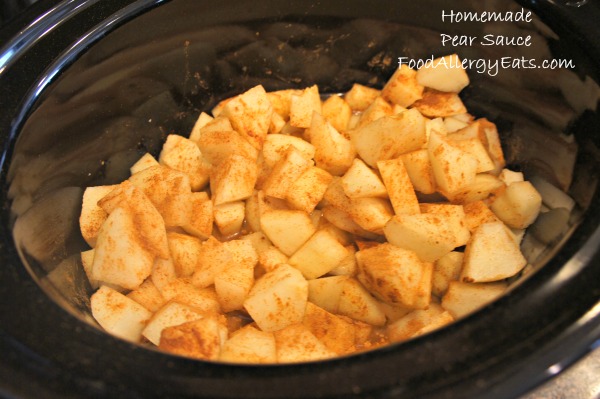 After you've added them to the slow cooker (I used 7 pears), pour about 1 1/2 cups of water over the pears and then cover in cinnamon. You can add as much or as little as you'd like. I mixed mine up with the pears and water so everything was well covered.
Then, simply let it cook on low for a couple of hours until the pears can be easily mashed in a blender or food processor.
Before you place the pears in the food processor, you can drain some of the water if you'd like. My son prefers his sauce very smooth, so I blended for a few minutes until all of the chunkiness was gone. You can also add a little sugar if you'd like, I skipped it.
This pear sauce came out very good, we all loved it and it has the added benefit of having only 3 ingredients (pears, water, cinnamon). Safe & yummy!