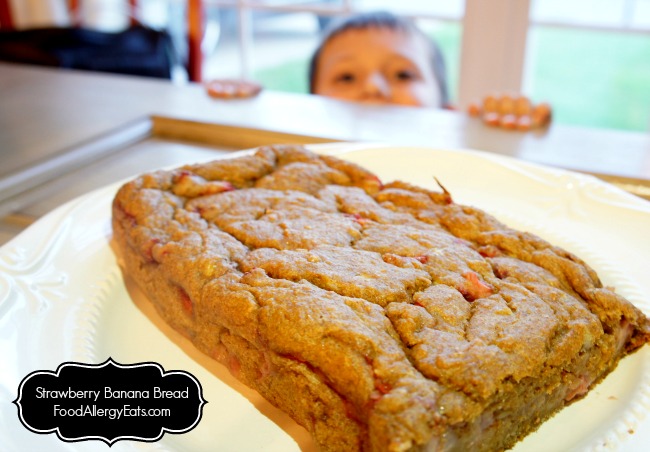 The other day I stumbled upon the SkinnyTaste.com version of Roasted Strawberry Banana Bread and I died. Yep, died.
That's it.
All done.
Once I revived myself, it dawned on me that I could make this bread allergy free by making just a few substitutions. I substituted 1/4 cup of applesauce for each egg white and used a "safe" butter (Earth Balance). The rest of the recipe was perfectly fine for our allergies.
Seriously, this was amazing. Check it out and let us know what you think!