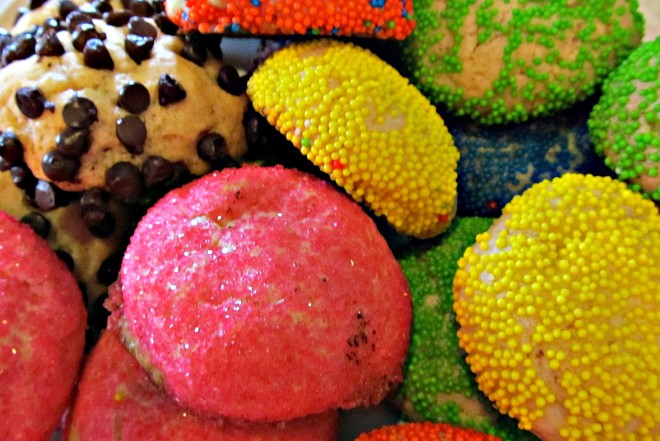 Do you see the YUM in this picture? My kids helped out making these oh-so-yummy sprinkle cookies. When we ran out of sprinkles, we simple grabbed some chocolate chips.
First, start out with a basic sugar cookie recipe. I used Food Allergy Mama's Chocolate Sugar Cookie recipe but I omitted the chocolate. You can substitute the flour with a gluten free mixture if you'd like.
For sprinkles, I found some 'safe' sprinkles at our local grocery store and for the chocolate, I always use Enjoy Life Foods Chocolate Chips.
After you have made your sugar cookies, simply roll them up into a ball then roll them in the sprinkles.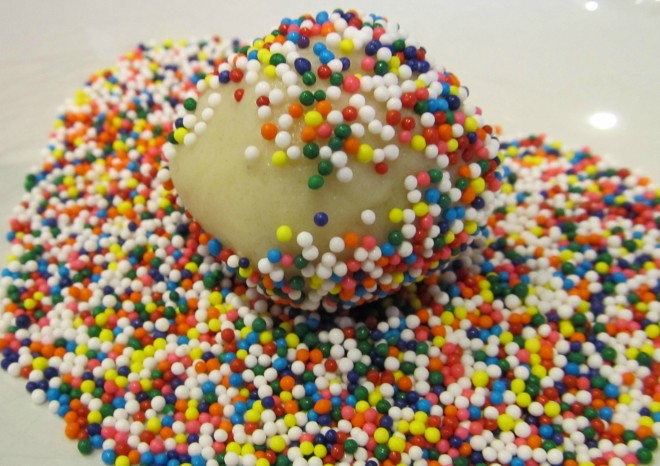 Place the rolled up sprinkle balls on a cookie sheet and bake normally. That's it. Seriously, it is SO easy. You can switch it up with just about anything that's when my son had the idea to try different colors and eventually the chocolate. Personally, I'm a huge fan of just using the multi-colored sprinkles above.
You'll love them, I promise.