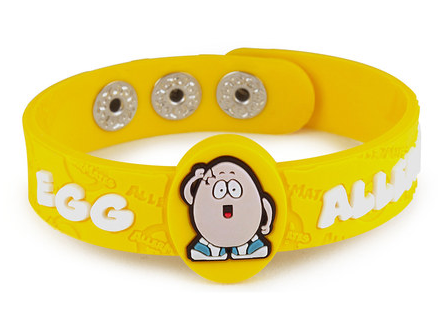 When my son was born, I would not take him out of the house without a sticker on his back explaining his allergies. I used to keep a roll of stickers in the car, I had them with me at all times.
Although I would tell the children's workers at church and such, I truly believe it was those stickers that kept everyone aware.
Now that he is older, massive stickers on his back aren't all that fashionable. Enter AllerMates. These super cute bracelets are customizable and noticeable to other parents, teachers or caregivers.
The coolest part is that you can pick them up at CVS, Walgreens, Kmart and even Whole Foods. If you have a child with food allergies, let him/her be a part of the bracelet picking process. I have found that letting my son help me with things like this makes him more willing to wear them!