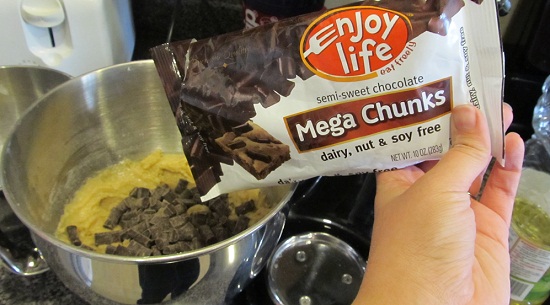 A few weeks ago, Enjoy Life Foods sent us some of their Mega Chunks Semi-Sweet Chocolate Chips. Yum. I've been baking with Mega Chunks for awhile and we're officially addicted. I throw them into pancakes, cookies, on top of Rice Dream (ice cream), just about anything that needs a little chocolate gets it from Enjoy Life Mega Chunks.
However, this recipe is all about Chunky Chocolate Bars. My son loves these…I love these…I think I ate more of them than he did. This is a recipe that I've been throwing together for years a little haphazardly, so I searched around and found a similar one on FoodAllergyMama.com which contains oats but looks super yummy, that will help us make the measurements a bit more exact.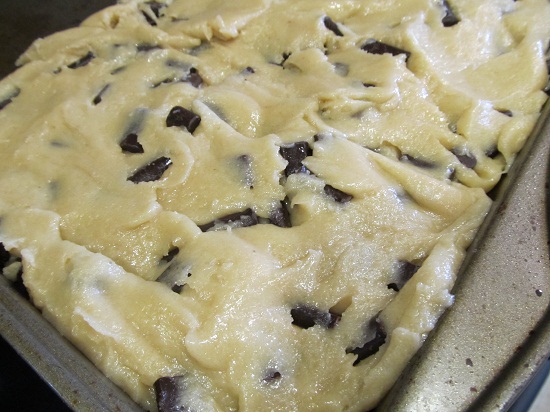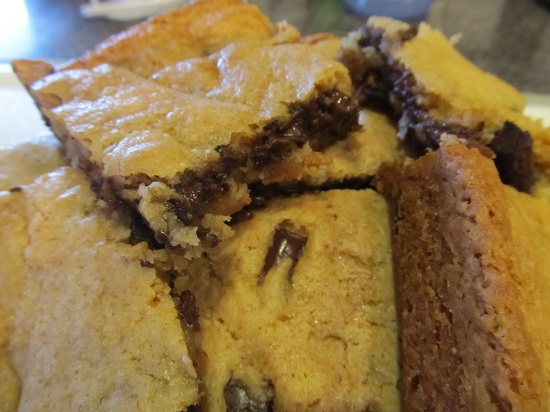 Enjoy the YUM.
PS. To Enjoy Life Foods…I love you.
This recipe has been linked up to Gluten Free Pantry Blog Hop!