Need a fun Spring or Summer treat? Make your own fruit kabobs with the whole family and customize them any way you'd like!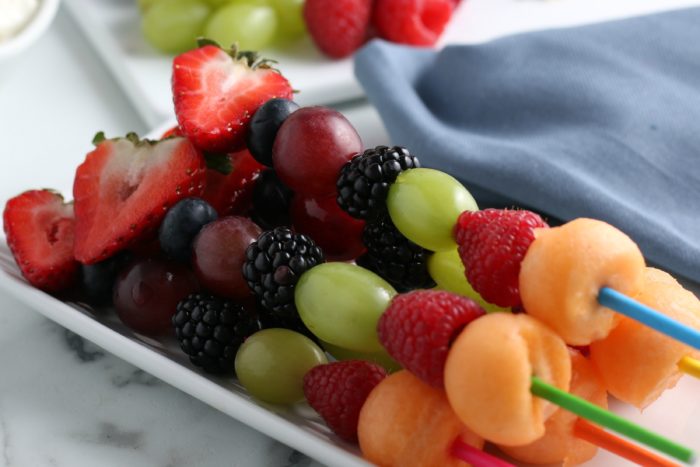 Are you looking for something fun to do with the kids? These fruit kabobs are healthy and super fun to make plus, they're complete customizable for your particular allergies. Grab a melon baller and dive right in to fun in the sun!
I love making these with available fruit we have on hand from local farms. We have a blackberry farm just up the street and all summer long, we can pick our own berries. It's amazing. Plus, the kids really get into it and it gets them excited about healthy foods.
If you like to add a little dip, there are a few allergy friendly options including TruWhip. It never hurts to get a little creative and make your own either!
Make Your Own Fruit Kabobs
Delicious and entirely customizable fruit kabobs!
Ingredients
Skewers
Fruit: grapes, pineapples, red raspberries, blackberries, strawberries, blueberries, kiwi or any fruit you like.
Instructions
Clean and wash fruit
Place fruit in bowls
Thread skewer with a variety of fruit
Serve immediately or chill with fruit dip
So easy and fun-enjoy!