Are you a caramel apple fan? Then, this recipe is for you! You can use this recipe for dairy free homemade caramel sauce on anything from ice cream to apples!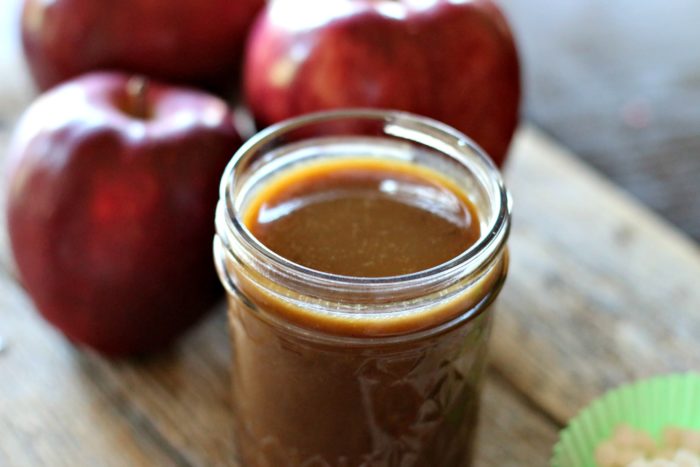 'Tis the time of year for caramel! I recently discovered I need more caramel in my life especially if I plan on decorating apples or making various versions of hot chocolate. I also discovered, however, finding allergy friendly caramel is rather difficult. But this dairy free homemade caramel sauce compares well to anything you'll find at the store!
That being said, making it wasn't all that easy either. I experimented with a couple of different methods and today, I'm going to give you the two that won out. Both are slightly different and will produce different results.
First, my favorite. This one tasted just like caramel however, it took longer to thicken and may not yield the exact consistency you might be looking for, that being said, it was still my favorite.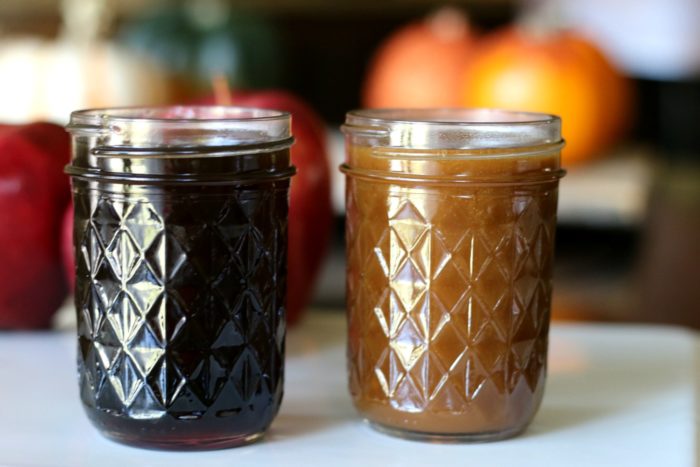 Method #1 (My Favorite)
INGREDIENTS:
7 tbs allergy friendly butter (I use Earth Balance)
1/2 cup full fat coconut milk (let the can sit in the refrigerator overnight and only use the firm white part)
1 cup packed brown sugar
DIRECTIONS:
Gather all of your ingredients and place them in a saucepan. Bring them to boil for a few minutes as the sauce thickens. You may want to whip your coconut milk before adding, I did not but it might work a little better. While the sauce is heating, whisk it to keep from burning. I boiled it for about 4 minutes or so until mixed well and starting to thicken.
Remove from heat, pour in a mason jar or keep in the pan. The mixture will thicken as it cools so do not get too hasty with this. After it thickens, you may use it any way you'd like! Below is a picture of this caramel sauce poured on an apple, it's a little more runny than your typical sauce but the taste makes up for it.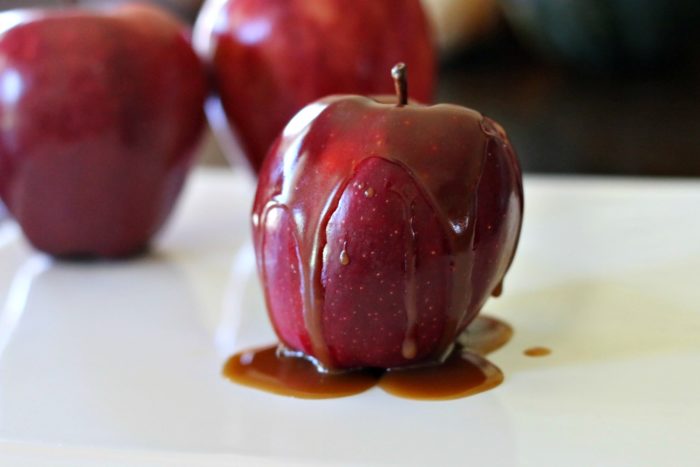 Method #2
INGREDIENTS:
7 tbs allergy friendly butter
1/4 cup rice milk
1/4 cup canola oil
1 cup packed brown sugar
DIRECTIONS:
You'll mix this up the exact same as the method above. Simply pour all ingredients into a saucepan and start boiling while whisking. This method will thicken up faster than the method above however, it will be darker as well and have a slightly different taste.
After boiling about 4-5 minutes, remove from heat and let cool and thicken. This one thickened so much it came out a bit clumpy for me but, both tasted great.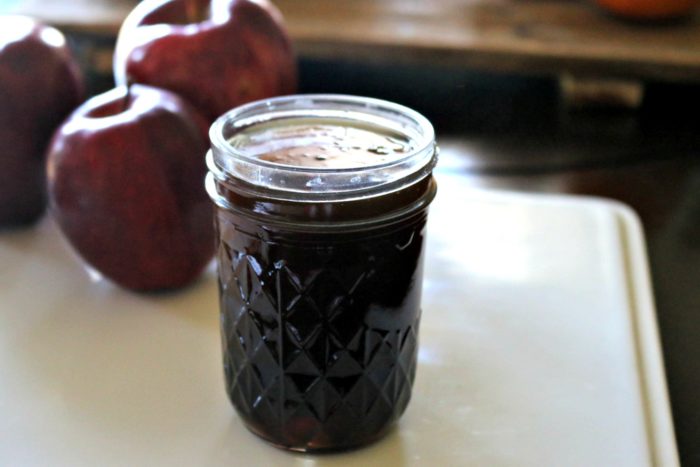 Finding allergy friendly recipes that work and actually taste great is very difficult. Sometimes, you have to tweak things a bit just to get it right and sometimes, it never does go right. This one took some work but I'm happy with the end result and so are my kids.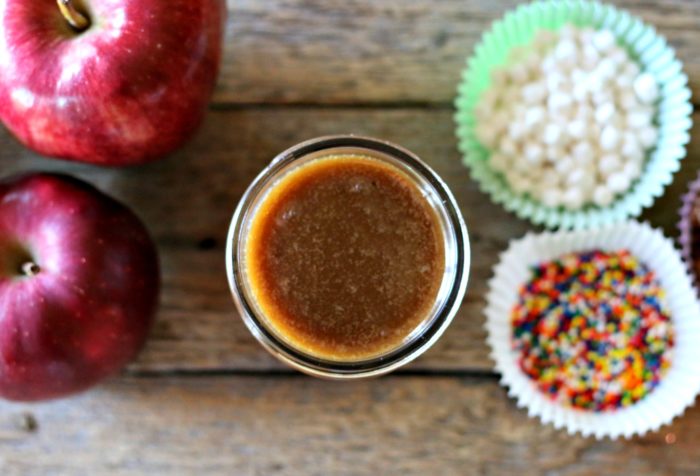 Try it with coffee too, I'm sure you can make a delicious caramel something out of this…I think I'm getting inspired…maybe you'll see another new recipe soon!