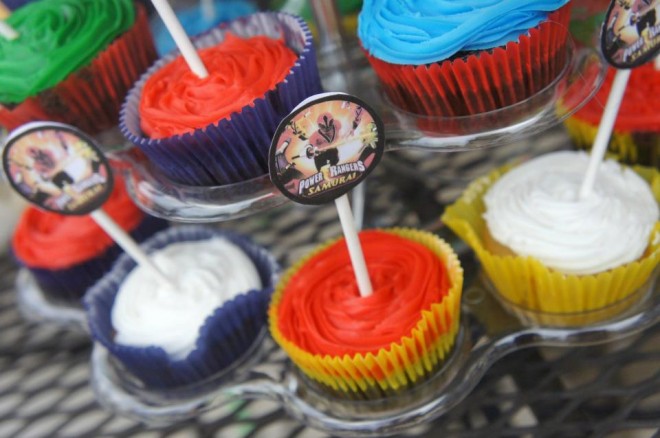 This past week was my youngest son's fourth birthday. I had several people ask us what we would be serving and I'm sure most expected the typical cake and ice cream. Of course, folks who come to our parties every year know that is not how we roll around here.
I served 'safe' allergy free cupcakes not just for my oldest son but another little guy in attendance who also has food allergies. We then served juice boxes and the biggest surprise…wait for it…I rented a sno cone maker! Yep, no ice cream here just sno cones!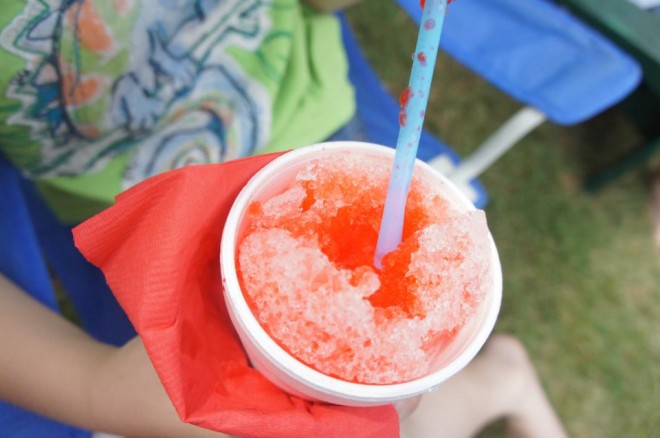 You can't avoid food when you have birthday parties but you can always play it safe in a way that everyone still enjoys it. I also made allergy free marshmallow pops. These are super easy, just grab some safe marshmallows and dip them in melted chocolate (I mixed Enjoy Life Foods Dairy Free Chocolate Chips with 1 tbs of shortening and melted it for about 1 minute in the microwave). Dip your marshmallow in the chocolate then into some safe sprinkles.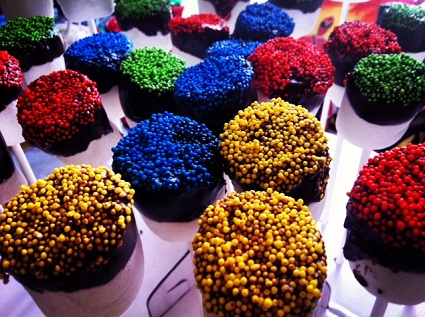 Pretty cool, eh? Yeah, those were a hit…at least with me. I ate tons of them and of course, all the 'mistakes' too. Overall, the kids had a blast and did I mention we rented a Jupiter jump? Yep, they were asleep by 8pm. Awesomeness.