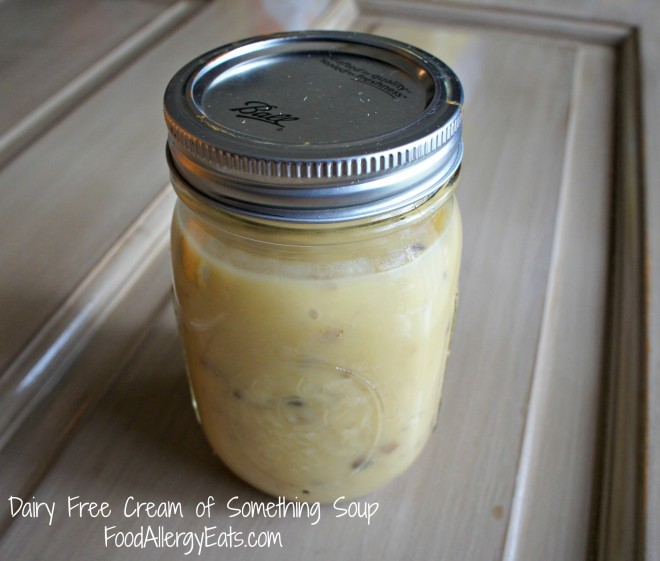 Recently, I was cooking and the recipe called for Cream of Mushroom soup. Since I have been cooking dairy free, this immediately posed a problem. However, I found the most amazing and unbelievably well put together recipe for Cream of Mushroom, Cream of Celery, Cream of Chicken, etc. on OnceAMonthMeals.com. 
The instructions are easy to follow and the dairy free options are clearly spelled out. For the Cream of Mushroom pictured above, I simply used vegetable broth instead of milk. It is so easy & inexpensive to make!
Check out OnceAMonthMeals.com and enjoy!