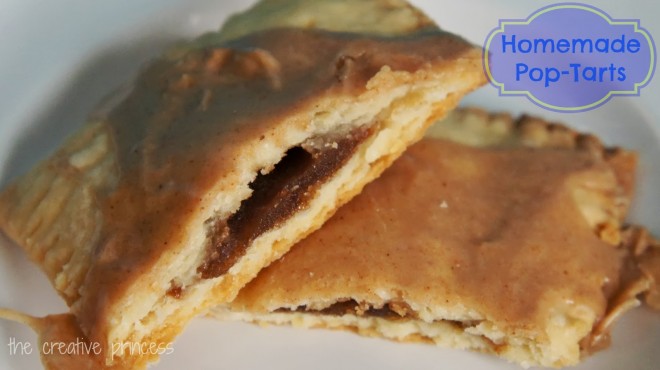 One of my very favorite people in the world is Ms. Brandi and she posted an insanely fabulous recipe on her blog The Creative Princess just the other day. The recipe  was for homemade brown sugar & cinnamon pop tarts and oddly enough, it can be made entirely allergy free!
How can this be you ask? Simple. Substitute the eggs in the recipe for applesauce, that means 1/4 cup of applesauce per egg. Use rice, soy or another type of milk in place of cows milk and use "safe" butter like Earth Balance in place of butter. Simple. Done.
Yep, it works and it's great!