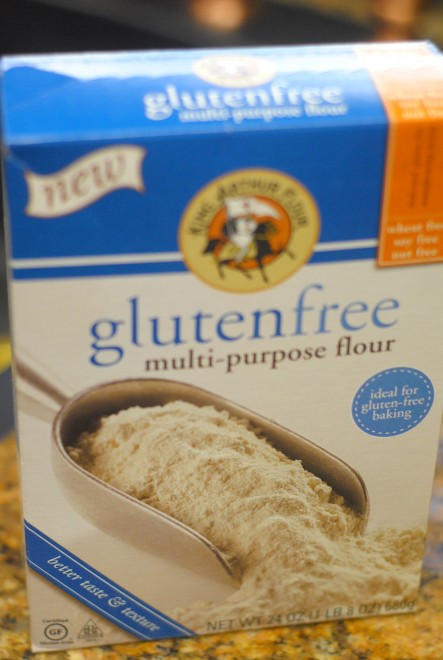 Has anyone used King Arthur products?  I was so excited when visiting the store last week to find this Gluten Free All Purpose flour, even more excited to find it's completely allergy free and produced in a factory free of the top 8 food allergens.
I was so excited in fact that I am now going to be trying several recipes with not only the flour but with their cake mixes and pizza crust as well.
Even better, I'll be doing some giveaways of their products too!  What recipes would you like to see on this site?  Dinner Recipes?  Baked Goods?
I would love your feedback so do let me know!
Have a wonderful weekend and stay tuned for more on King Arthur Products!
Disclosure:  This is not a sponsored post; however, I will be doing giveaways for these products in the future.