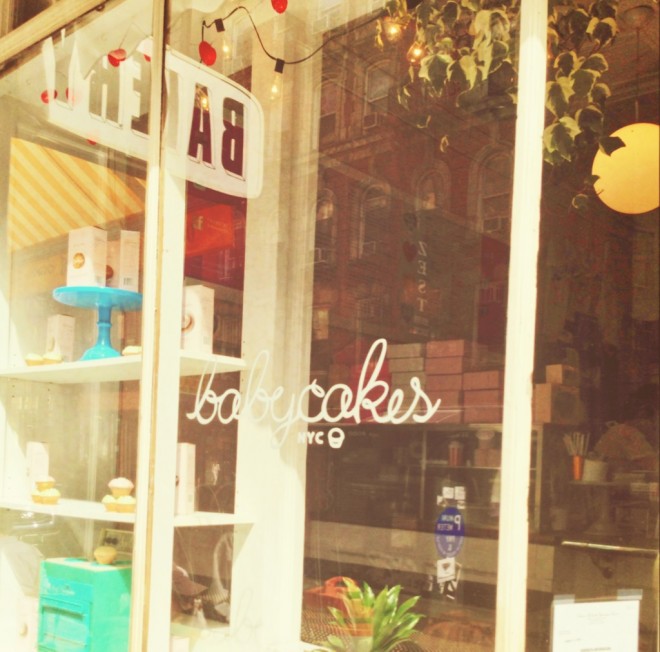 I've been making allergy-free cupcakes since my son was 2 years old. In the beginning, my cupcakes tasted like something that came out of the yard but six years later, I'm proud to say they're pretty decent. But, they're nothing like BabyCakes NYC.
When I first heard of BabyCakes, I fell in love. I am in love with the concept, the pretty pictures and their genuine passion to make amazing food that is safe to eat.
I took my son to BabyCakes in Orlando a couple of years ago and for the first time, he walked into a bakery and was able to pick whatever he wanted. Tears. Tons of tears.
I made a special stop recently at BabyCakes NYC to grab my son some of their rockin' doughnuts. If you ever get the chance, be sure to stop by especially if your kiddo has food allergies. Just to be able to take your child to a place that is safe and let them have the opportunity of choosing something to eat is absolutely priceless.
Yes, BabyCakes, I love you.