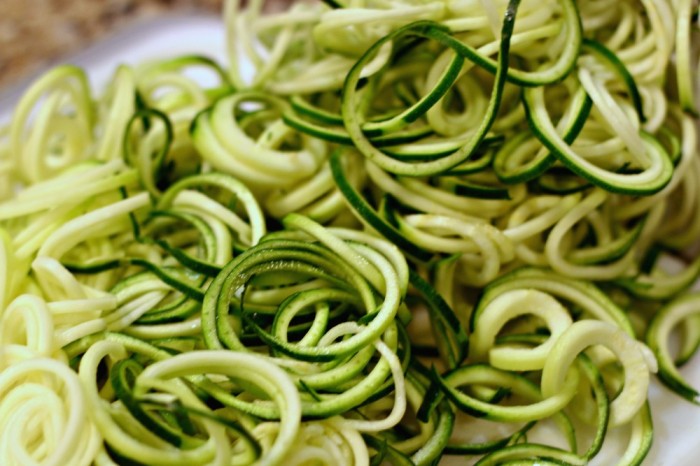 When I went gluten free, I was completely depressed over the loss of pasta. I mean, seriously. I could eat pasta all day. ALL DAY. I'll also admit, I'm not a fan of the gluten free versions of pasta either so that just didn't do it for me. Because of the abundance of allergies and intolerances I'm dealing with, I have a pretty strict diet of chicken, fruit and veggies. That's it.
Ok, so I do have the occasional allergy free cookie but other than that, I'm on a strict diet. My body is used to it now and I don't have the cravings like I used to but I still have had the desire to find an alternative to pasta.
Enter Zucchini Pasta. 
I'm serious. Most. Amazing. Pasta. Ever. I am addicted and it's insanely healthy. Check out my other site and get the recipe for Zucchini Pasta, you won't regret it!